Denis Boucher
B. Ing., CFPIM, PMP
President
Denis has over 27 years of experience in ERP (SAP, Oracle, Microsoft, etc.) solution implementation and as many in project management. An expert project leader and solution architect, he has taken part in over 60 SAP projects to date. Since the launch of DBC in 2010, his main goal has been to improve business processes by implementing SAP solutions at the lowest possible cost and with the least amount of risk. Denis oversees all projects and provides quality assurance.
Curiculum Vitae
Réjean Perron
BAA, CPA, CMA
Project Manager
Meticulous, an excellent communicator and a team mobilizer, Réjean manages his teams with finesse to achieve the targeted results. He has over 16 years of experience in IT and finance, and is specialized in supervising conversion teams, technical or functional teams and test-cycle teams.
Thierno Tall
BAA, PSM
Project Manager
Our functional team manager is very dynamic and extremely motivated! These organizational, methodical and analytical qualities will enable him to support our senior directors. He has been involved in several SAP projects as a business analyst. He can manage a project with a Waterfall or Agile Methodology
Kremena Todorova
M. Sc., CMP
Project Manager & Organizational Change Manager
Kremena has more than 14 years of experience in production and planning in the highly regulated industry running SAP. Her goals are to help the client not only in the successful implementation of SAP projects, but also to support managers and work teams to prepare, equip and help individuals to successfully adopt change.
Hervé Kuentz
B. Ing, Msc, CPIM
Solution Architect
Hervé has over 21 years of experience implementing SAP logistics solutions mainly in the manufacturing and distribution industry. Having participated in more than 50 projects, Hervé will be able to find the best solution in terms of supply, sales or warehouse management.
Richard Basting
CA, CPA
Program Director
With nearly 42 years of experience in IT, Richard is invaluable when it comes to leading large-scale projects in large organizations. Thanks to his pragmatic nature, he takes the necessary action in difficult situations.
Geneviève Vallée
CA, CPA
Project Manager
One of Geneviève's main strengths is her ability to translate business goals and objectives into IT strategies, processes, policies and accounting standards. Thanks to her accounting background and 20 years of SAP experience, her specialty is leading finance and business intelligence projects.
Min Yu
CA, CPA
Solution Architect
Min is adept at finding solutions that surpass expectations. His goal is to help the client develop processes that go beyond those of their main competitors. He is an architect specialized in SAP solutions and a SAP Platinum Consultant and works on pricing, rebates, incentives, commissions and billback.
Nadine Boucher
CA, CPA
Finance Director
Nadine is DBC's chief accountant. She handles all accounting and tax operations, and maintains process flexibility and efficiency.
Éric Perrier
BEng, LLB
Corporate Affairs Director
The group's lead lawyer, Éric is responsible for all contracts, agreements and statements relating to work structure. His role is to ensure that all parties abide by contractual clauses.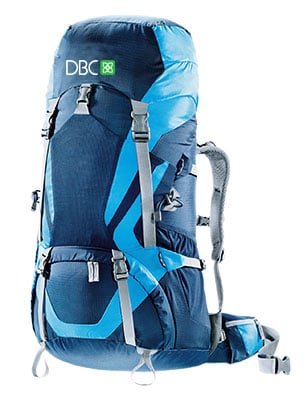 François Duchesne
Communication – Branding
An expert in visual communications and art direction. Has contributed to the branding of many private companies and public agencies.